4 Signs Your Vacuum Cleaner Needs Servicing
The whole idea of investing a significant amount of money in a good, high-quality vacuum cleaner, is that it should do an exceptional job and last for many years, or even a lifetime! To enjoy this type of long-lasting performance and value from your cleaner, it is important that you make sure that it is always running smoothly.
The only way to do this is to take action when you notice those little tell-tale signs that your vacuum needs some attention.
Your vacuum cleaner will stay in excellent working condition if you have it serviced regularly. A regular service will also help the motor to last longer and prevent it from breaking down prematurely.
In addition to a regular service, which should occur at least once a year, you should also do routine maintenance yourself, according to the manufacturer's instructions.
Following are some of the more frequent signs to look out for, that your cleaner needs attention:
1, Power issues – if your vacuum cleaner won't switch on or stops and starts all the time, this is usually because of a faulty fuse or something simple like a loose connection. It could also be the cleaner's internal protection feature that is turning off the power to prevent overheating.
Overheating – several things could cause your vacuum cleaner to become hotter than usual and should be seen to as soon as possible.
2, No suction – this could be a sign of a problem, but before having it seen to, make sure that the bag is empty, or that the bag has no holes. Check the filters if your cleaner is a bagless model and clean them regularly to prevent a build-up of dust or replace the filters. If there is still no suction after checking these things, then get in touch with us here at PHC to book an appointment for one of our mobile vacuum technicians to diagnose, repair and service your vacuum.
3, Unusually noisy – Most vacuum cleaners make a certain amount of noise, but these should not be excessively loud or suddenly start sounding different. If your cleaner is louder than usual, is rattling or vibrating, or making any strange noises, it could be because of worn bearings or fan blades that are bent. Your cleaner could start making strange noises just after you have sucked up something large that cannot go through to the bag. Try removing the object and if that doesn't help, then it might be time to contact us here a PHC.
4, Strange odours – your vacuum cleaner could have electrical or mechanical problems if there are strange smells coming from it even though you've changed the filter or bag. A burning smell is the most common and could be a sign that there is something wrong with the motor, a broken belt, or a wiring issue. You can replace a broken belt by yourself, but it is advisable to contact a professional vacuum repair company like PHC for motor and electrical problems, to prevent injuring yourself or causing further damage to your vacuum.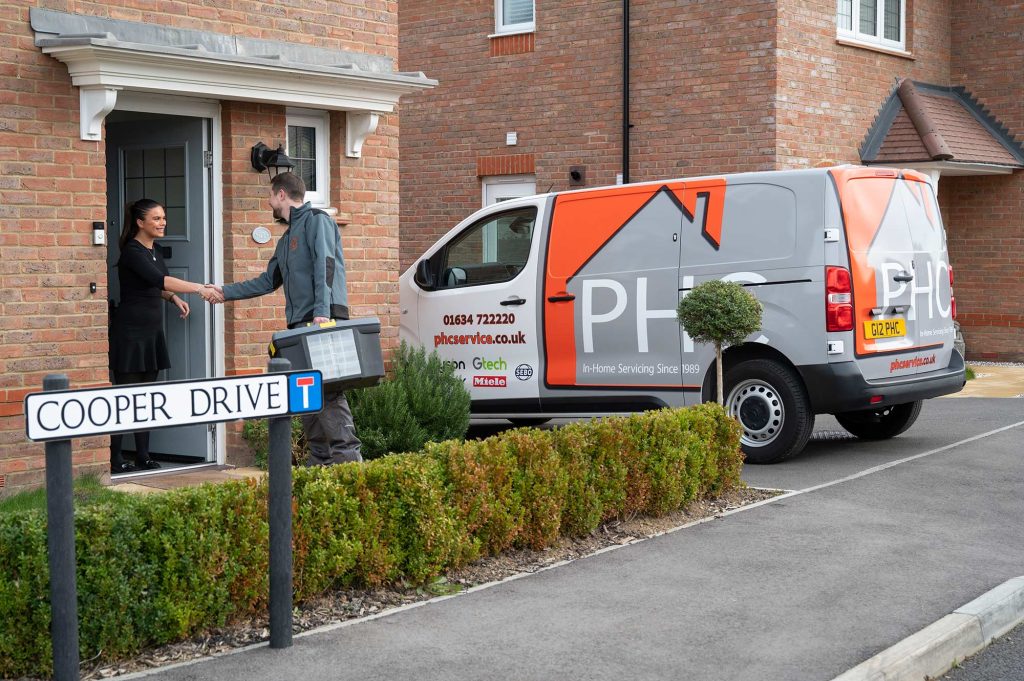 In conclusion
Like other people, you invested in one of the best makes of vacuum cleaners available and expect it to last as long as possible. The best way to accomplish this is to make sure that it is repaired if and when necessary, and that it undergoes a full service at least once a year.
To make extra sure that your cleaner will perform at its best for many years is to make a point of only using a professional vacuum service and repair company to work on your make of cleaner, and that the repairs and service are only carried out by a qualified vacuum technician.
Get into the habit of looking after your high-quality vacuum cleaner, and you will be well rewarded by having it function like a brand-new cleaner, for many years to come!